California Urban Forests Council
Board of Directors - 2015/16
Dorothy Abeyta (Past President)
City of San Jose

About me:
I was raised in Southern California and I am very proud to be a native Californian. I graduated from UC Riverside with a B.S. in Biochemistry and two years later with a Master's in Plant Pathology. I have worked as a diagnostic plant pathologist and soil consultant in the nursery, tree and landscape profession since leaving UCR more than 30 years ago. Currently, I am landscape manager for the City of San Jose's 385 acres of Special Landscape Assessment Districts.
My most recent achievement is completing the Britton Fund Ride to raise money for Urban & Community Forest Research and Education. I am a graduate of the 2007 Society of Municipal Arborists Municipal Forestry Institute. During that same year I served as the Bay Area Landscape Supervisors Forum Chairperson. I served on the Board of Directors of the American Society of Consulting Arborists and helped to establish the ASCA Academy by writing and teaching the Guide to Report Writing for Consulting Arborists at the first three ASCA Academy sessions.

On a personal note, I have a wonderful family, I have a son in the Army who recently returned from Iraq, a teenage son and daughter and my sweet 90+ year old mother at home. They keep me going with their love and encouragement.

How did you get interested and involved in urban forestry:
Ten years ago I started working for the City of San Jose I was struck by the lack of Urban & Community Forest (U&CF) programs in the Bay Area and all of California. Attending the Municipal Forestry Institute opened my eyes to the few, but well-developed U&CF programs in the US and Canada. I decided to become more involved in efforts to educate others about the benefits and value of maintaining and growing a thriving U&CF. I joined CaUFC in 2009 to join in the efforts to build a stronger statewide Urban & Community Forest Program.

Robert Blum
Nixon Peabody


About me:
I am an attorney who has practiced law in San Francisco for more than 30 years. I am a partner in the law firm of Nixon Peabody LLP, representing clients in civil litigation and in all forms of alternate dispute resolution. I have represented contractors and owners involved in construction claims, and have counseled and represented clients in many industries concerning commercial contract obligations and with regard to liability and indemnity claims arising from their contract performance. I also represent lawyers and law firms with regard to professional responsibility issues.
I live with my wife, our three sons, and our golden retriever in Marin County. I grew up in Maryland and then attended Northwestern University, where I majored in journalism and received a B.S.J. degree, and Duke University Law School, where I received a J.D. degree. After law school, I moved to northern California, where I have been ever since.

My family life and professional life are both about as busy as they can be. But I am happy to have the opportunity to spend some of my time as a Board member of the CaUFC, and in that way to serve the public interests that the CaUFC benefits.

How did you get interested and involved in urban forestry:
Throughout my career, I have especially enjoyed my representation of clients who are active in vegetation management and tree care. Through my practice, I have come to understand the importance and benefits of urban forests, the complex issues and interests that are involved, and the many ways they affect our lives in California.

Just as importantly, my family and I have lived for 20 years in a beautifully wooded area, where we enjoy every day the results achieved by decades of careful management and planning of urban forests.

David A. Duncan
(President)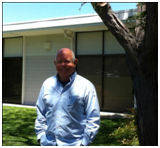 About me:
I am a resident of Mill Valley, CA and currently retired with a BA in Political Science, MBA, and MS in Education. My past board experience includes the Marin Audubon Society (Treasurer), Audubon Canyon Ranch, Friends of Richardson Bay Sanctuary, and Big Brothers/Big Sisters. Present board membership includes Ocean Riders of Marin (Treasurer), Marin Family Service Agency, and Marin ReLeaf in addition to the California Urban Forests Council. I am also a working member of the Marin Civic Engagement Leadership Team and the Western Association of Schools and Colleges.

How I got interested and involved in urban forestry:
A life-long fascination of things natural that make up the "outside world" drove me to be part of that world experientially and educationally. Involvement politically came through Board governance. I have a keen interest in birds including issues around habitat and species sustainability. Working in habitats has furthered my interest in trees as integral elements of the environmental landscape. Of late, working with local urban forest groups has expanded my interest and drive to become involved in urban forestry issues.

Gordon Mann
Mann Made Resources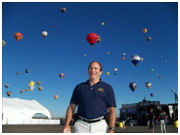 About me:
I am a consulting arborist and trainer living in Auburn, CA, with 35 years of municipal tree management, public administration, and urban forestry experience, including City Arborist and Public Works Superintendent with Redwood City, CA; Tree Maintenance Supervisor with San Mateo, CA; and Village Forester with Brookfield, IL; 18 months leading the Greenprint with the Sacramento Tree Foundation, and 1 year as a consulting arborist, customer service representative with Fallen Leaf Tree Service.

I am a current President of the American Society of Consulting Arborists Board; the past representative for the Society of Municipal Arborists on the American National Standards Institute A300 standards writing committee; and Western Chapter ISA Municipal Committee Chair, Certification Committee member, and test proctor. I am a past president of the Western Chapter ISA, California Arborists Association, and San Mateo Arboretum Society, and past board member of the Society of Municipal Arborists.

I am passionate about the role of trees as community infrastructure and utilizing quality specifications to promote high quality work. The trees in our communities do not recognize boundaries, and contribute to a high quality of life in populated areas. We gain the benefits by growing trees, not just planting them.

My wife and I have 3 children; I enjoy skiing, hiking and camping.

How I got interested and involved in urban forestry:
I started out in traditional forestry. When I graduated college, there were no forestry positions available and my first position was with the Village of Brookfield in IL managing the village's trees. I got hooked and kept getting more involved in urban trees.

Isabelle Minn (Secretary)
Landscape Architect, Associate Principal
PlaceWorks



About me:
For over ten years, I have worked on park and open space planning, urban design, creek restoration and other natural resource enhancement work. My work focuses on sustainable site design and planning for parks and open space, as well as for streets and public urban spaces. I have a strong interest in the greening of our urban environments, and in creating a balance between natural resource protection and recreation. I also have experience and a strong interest in community-based planning and program development. I have a background in both landscape architecture and natural resources, having received a B.S. in Environmental Science from UC Davis, and Masters degrees in Resource Ecology & Management and Landscape Architecture from the University of Michigan, Ann Arbor. My previous work experience includes environmental planning and policy work, as well as work in stream hydrology. In my free time, I enjoy spending time with family, travel, ultimate Frisbee, discovering new open spaces, and exploring the diverse cultural, culinary and recreational resources of the Bay Area.

How I got interested and involved in urban forestry:
My background in natural resources and my interest in improving the walkability and livability of our communities has drawn me to urban forestry, and I have been fortunate to work on urban forest master plans, design guidelines, plant palettes and streetscape plans in both northern and southern California. I am excited about the opportunities to green our communities through urban forestry and urban agriculture, and feel that a healthy and vibrant urban forest is an important element of a healthy community.

Fausto Palofax
Mission Hills Nursery, owner
San Diego Community Forest Advisory,
Board member Cuyamaca College, adjunct instructor



About me:
I along with my wife and son own Mission Hills Nursery, San Diego's oldest retail garden center. A pioneering woman, Kate Sessions, established Mission Hills Nursery in 1910. Ms Sessions went on to be instrumental in the trees planted in and around Balboa Park. How ironic that I would also want to be involved in tree planting throughout San Diego and California, must be something on the property that Ms Sessions inspires us to do.
I have been teaching greenhouse management and plant propagation at our community college for the last 10 years. Seeing the growth in the students as they watch a plant go from seed to maturity is very rewarding.

How I became interested and involved in urban forestry:
As an advisor for the San Diego Community Forest Board it allows me to have a platform from which we make recommendations to our local Mayor and council regarding Urban Forestry. Planting trees and educating our younger population on the importance of Urban Forests is something I have taken a personal interest in over the last couple of years. Without the expansion and maintenance of our existing Urban Forests here in San Diego we stand to lose more than beauty and shade. One of the reasons many people visit San Diego and California is for what we have to offer not just in our parks but also through our neighborhoods. If we are not able to maintain and continue building Urban Forests where will the next generations be able to enjoy the outdoors? The beauty of trees is more than just the look; they provide us with needed shade to cool us on walks to and from school and work. Trees provide shelter to birds and other creatures. Urban Forests help in cutting down noise pollution, which is important as we rebuild our downtowns.

I am fortunate to work in an industry in which I see the results of what I sell on a daily basis. I now want to start giving back so the next generations will continue to enjoy the beautiful outdoors even within the city limits

New Additions Coming Soon:
Emily Spillett

Jason Evans

Connie Gallippi